Bipolar Disorder – does counselling help?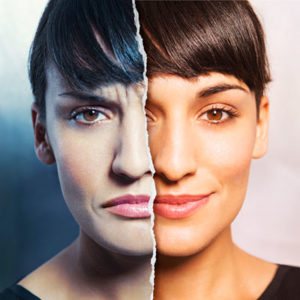 My sister is waiting to see if she has bipolar disorder, and it is affecting our whole family. Would a few therapy sessions with you help while we wait for an NHS appointment for her? (You did not leave me an email address so I am replying to your questions here, having changed some of the details).
A diagnosis of bipolar disorder is life-changing for the sufferer and for their families, so here we might actually have two questions:
1. Would counselling help me, as a family member, cope with the stresses of living with my sister – yes it would, but it is probably not practical on a long term basis because of the cost. Perhaps occasionally when things are getting on top of you. Do keep a look out for support groups, often run by e.g. Mind, as they can be an alternative to therapy for the families of patients.
2. This really is a question for your sister, not for me. If she feels it will be of help to her to have somewhere to vent her frustrations while she waits for the NHS to come up with some help, then yes, it will. If she doesn't think so she is very unlikely to attend often enough for therapy to help.
Unfortunately many sufferers of bipolar disorder, particularly in the "up" phase, are very resistant to attending therapy sessions or taking medication, and the patient's willing cooperation is crucial when it comes to having private counselling.
There is no reason that I know of where counselling of itself would be unwise. Counselling/psychotherapy, along with medication, is the recommended treatment for bipolar disorder. Waiting times are a big problem still for mental health services, although the suicidal ideation that frequently accompanies bipolar disorder will mean that the appointment will be quicker.