Coaching, Counselling and Therapy, Online and in Chorley
Over the years there has been much discussion as to whether there is a real difference between what is called Counselling, and what is called Psychotherapy.
From your point of view, as a client, interested in knowing about RESULTS rather than methodology, there is no difference in results between what people call counselling and what they call psychotherapy. So I use the term psychotherapy – in common with many other therapists – to refer to a longer term process that reaches further into our ways of "doing life" than counselling, and uses the same methods.
In practice, apart from the obvious difference that counselling takes less time than psychotherapy, psychotherapy clients will get homework!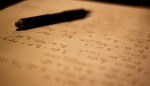 This is not for a test of lessons learned, but because it is a more efficient way of working – i.e. it will save you lots of time and money in the end. We would go into more details with you about this at the appropriate time.
---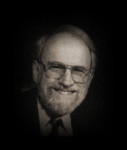 If you would like some more information on what you might expect from longer term therapy, Jim Bugenthal had a great way of describing the stages that client's pass through, and showing what might be expected at each:
The First Part of therapy, which I would call Counselling, describes the  relief of the symptoms that brought you into therapy in the first place. This involves (in this order, usually)
Adjustment – the removal of distressing symptoms, but without a basic change occurring in the way you look at life

Coping Effectiveness – you will notice you are coping better than before with the difficulties in your life

Ego Renewal – That piece of "psychobabble" refers to the very real good feelings you will have developed about yourself, and about your increased ability to face whatever life throws at you.
Most clients will finish here, or before this point, having reached the personal goals that brought them to therapy. Many clients are looking for Adjustment only, and of course we respect that choice. Other clients will have aroused their curiosity about the possibilities ahead, and wish to continue to:-
The Second Part of therapy, which I call Psychotherapy, which describes the process of Growth, by which I mean becoming more and more of who you actually are. This involves (in this order, usually)
Growth in personal and interpersonal actualisation – a change in outlook where ego-dominance is less strong – you will become happier to be you, and happier for others to remain themselves

Existential emancipation – a very grandiose term for the amazing discovery of the "real you"

Transcendence – by which is meant an intuitive understanding of the Big Picture.
(Buganthal's work is described in John Rowan's book "The Reality Game", 1998)
Our Services:
Counselling (more about counselling)
Psychotherapy (more about psychotherapy)
Life-skills coaching (more about coaching)
Counselling and Coaching for Men – with David (more about working with men)
Relaxation Training (more about relaxation)
Mindfulness Training (more about mindfulness)
Between us, we have a wealth of training and experience, and we walk our talk. For instance, we are both BACP accredited and registered Counsellors and Psychotherapists, and INLPTA registered Master Practitioners of NLP (used in coaching and training). Do check Sue's page (link) and David's page (link) for more information.