Coaching, Counselling and Therapy, Online and in Chorley
There are times when we all feel worried, anxious, inadequate, stressed, fearful or depressed, no matter what our position is in life, or our age and experience.
During difficult or painful times like these, when we are facing problems or if we are in a period of crises, we may not know which way to turn.
At those times we would welcome the chance to talk things over, in confidence, with an understanding and objective outsider.
Sometimes we can turn to family or friends, but there are other times when we don't want to burden them with our problems, or it may be that they are the problem, or that they are simply unable to help.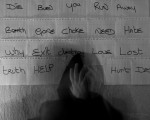 A counsellor is trained to listen actively while you talk through your personal problems and troubles. We will support you through your bad patch and help you discover your own way through, as well as to see the overall picture.
Unlike talking with friends and family, you don't need to worry about offloading onto us – in fact, the more you can unburden yourself here, the more you are likely to gain.
Through working together with us, you will be helped to discover, and tap into, your own inner resources, and to develop insights into your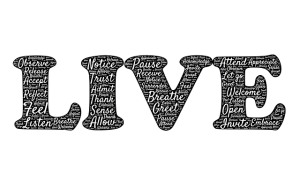 problems.
The process will enable you to explore and make sense of your confusion or unhappiness. This is often achieved by the counsellor asking the right question at the right time – by getting to know ourselves better, we become able to accept our feelings and motives. This alone can help reduce anxiety and stress, and ease depression, and allow changes to occur.
Counselling is also about how we communicate with each other. It can guide us from feeling like the victims in our life story, to realizing that in fact we do have some control over our lives. Counselling can enable us to to examine our coping skills and to reassess how we deal with problems, challenges, relationships, study, motivation, transition, loss, sexuality, compulsions, addictions and traumas.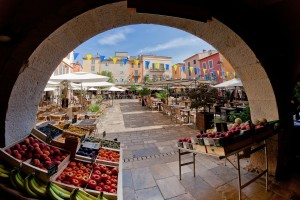 It can help us to be clearer about our thoughts, feelings and emotions, and more direct in our communications, so that we learn to say what we mean, and ask for what we want.
Sessions last about an hour, usually once a week. We will discuss with you the number and frequency of the sessions, depending on your individual needs. If you decide you would benefit from counselling, we usually suggest that you commit for six weekly sessions to start withas our experience tells us you are very likely to feel much better in this short time.
During the final session, we will review our progress together, and you can decide if more sessions would be suitable for you, and when it would be best to have them.
Counselling is governed by the the ethical guidelines of the BACP (British Association of Counselling and Psychotherapy), which covers such things as confidentiality, training, and other professional issues that we abide by..
Our Services:
Counselling (more about counselling)
Psychotherapy (more about psychotherapy)
Life-skills coaching (more about coaching)
Counselling and Coaching for Men – with David (more about working with men)
Relaxation Training (more about relaxation)
Mindfulness Training (more about mindfulness)
Between us, we have a wealth of training and experience, and we walk our talk. For instance, we are both BACP accredited and registered Counsellors and Psychotherapists, and INLPTA registered Master Practitioners of NLP (used in coaching and training). Do check Sue's page (link) and David's page (link) for more information.